Introduction Blackboard 9.1
Accessing Blackboard
Go to the following web page: http://www.uu.nl/blackboard
On the welcome page, you will see a login box: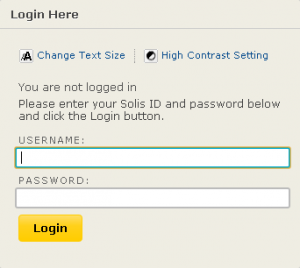 Enter your username and password and click the Login button. (Your username is your Solis ID).
Forgot your password? You can change your password yourself at www.uu.nl/password.
Once logged in, you will see your personalised home page with the following tabs:

Your My Blackboard page in Blackboard will show you a number of modules that are relevant to you, such as new announcements, new course materials, and a to-do list for all your courses. The links to your courses can be found here. Clicking the My Blackboard tab will take you back to this screen. The Communities tab provides an entrance to the communities you are enrolled in. In the Content Collection, you can store files (e.g., files linked to your portfolio). The Portfolio tab gives you access to your portfolio. The Support tab provides you with a FAQ (a list of Frequently Asked Questions), student manuals and a link to the faculty helpdesk.