Faculty
Blackboard Instructor App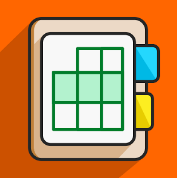 This app is available on iOS9.0+, Android 4.2+.
For teachers, a new app is available, called Blackboard Instructor. The content of the app is accessible with the role of instructor, teacher assistant, course builder of a custom role with the appropiate permissions. Only courses for which you are registered are displayed.
With the Blackboard Instructor app you can:
Preview course items, assignments and tests
Participate in discussions
Send announcements
Check assignments. To do this, click on the "Grades" option. You can see clearly which assignments can be checked, what the average grade per assignment is, which students have not yet submitted an assignment. When you have marked an assignment via the app, you still have to "post" the grade. Once the grade has been posted, it will also be displayed in the Gradecenter of the web browser version. If it is not posted it won't be shown in the Gradecenter.
Caution! The Blackboard Instructor app does not support:
Sign in to the app:
In the home screen, search for Utrecht University.
Log in with your SolisId and Password.