Blogs
Creating a link to a Blog
This manual shows how you can create a Blog within a Content Area in Blackboard 9.1.
Go to the Content Area where you want to place a link to the Blog (in the example below this is the Course Content area).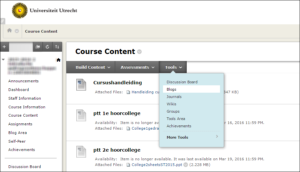 Select ''Link to Blog Page'' and click ''next''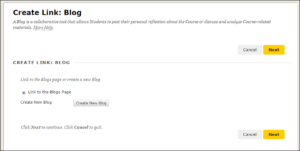 Now enter the name of the Blog and use the text editor to write the Blog text.
Default, the blog will be available, if you do not want this yet, click 'No'.
If you want to track the views, click 'Yes'.
Change the time restrictions if needed.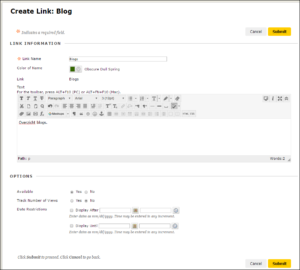 In the content are a link to the blog will appear:

You can place a link to the Blog tool or to a single Blog in more than one location, such as the various content areas and folders.