News
Pilot Blackboard Ally
We're looking for enthusiastic teachers who want to contribute to the improvement of digital lesson material. We want to ask you to participate in a pilot with Blackboard Ally that is expected to take around 8 hours of your time.
The UU would like for each student to have unlimited access to both the physical as well as the digital learning environment. To improve the digital accessibility of our lesson material, we are starting a small-scaled pilot with Blackboard Ally in period 2.
With this pilot, we want to validate if Blackboard Ally can facilitate an improvement in the accessibility of the digital lesson material. In addition to this, we are curious to find out how users rate the user-friendliness of the tool.
This new feature will be made available within the digital learning environment, Blackboard. Please see the section below, Blackboard Ally for more information on Blackboard Ally.
Blackboard Ally is currently used by multiple institutions, i.e. Hanzehogeschool, Saxxion and Trinity College (Dublin), and they've all indicated that both students and teachers have experienced Ally as a useful and user-friendly tool.
Practically, participating in the pilot will entail that the tool will be enabled within your course and an evaluation will take place of how you and the students have experienced the tool. We're not expecting this pilot to be a huge investment of time. We're expecting around eight hours for the introduction (demo) of the tool, possible questions, adjustments to the lesson material and the end evaluation.
How much time will eventually be spent on adjusting the lesson material is entirely depend upon the accessibility score, the amount of material and how much time you want to invest in adjusting the documents.
Please let us know if you're interested in participating in this pilot and with which course.
For more information, contact : Alex Lodder a.lodder1@uu.nl or Elke Siemens e.siemens@uu.nl
Blackboard Ally
Ally is a tool that is integrated within the LMS to help teachers and students improve the digital accessibility of learning materials. Although Ally is a Blackboard product, it is available for use in other learn management systems, such as Moodle or Canvas. Blackboard Ally provides the following tools:
Instructor Feedback: this tool provides teachers with feedback on their digital learning materials stored within Blackboard. The teacher receives practical in-document suggestions on how the accessibility score of the document can be improved as well as tips on how to make these adjustments. Students are not able to see this feedback.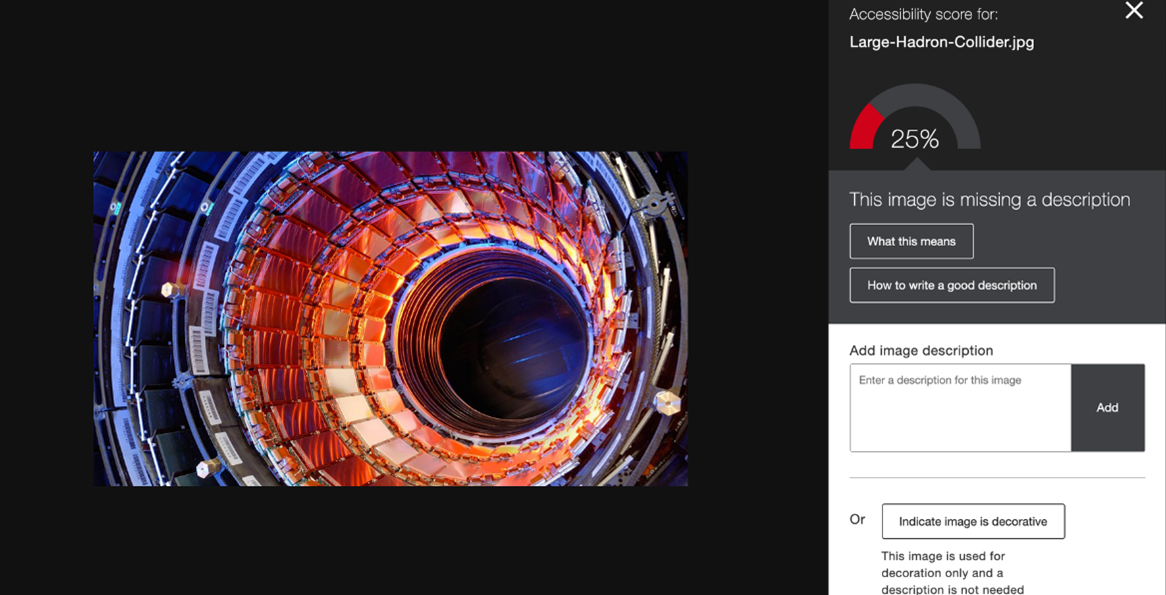 Alternative formats: documents stored within Blackboard are automatically available in several alternative formats. The students is able to download the original document in another format with the push of a button.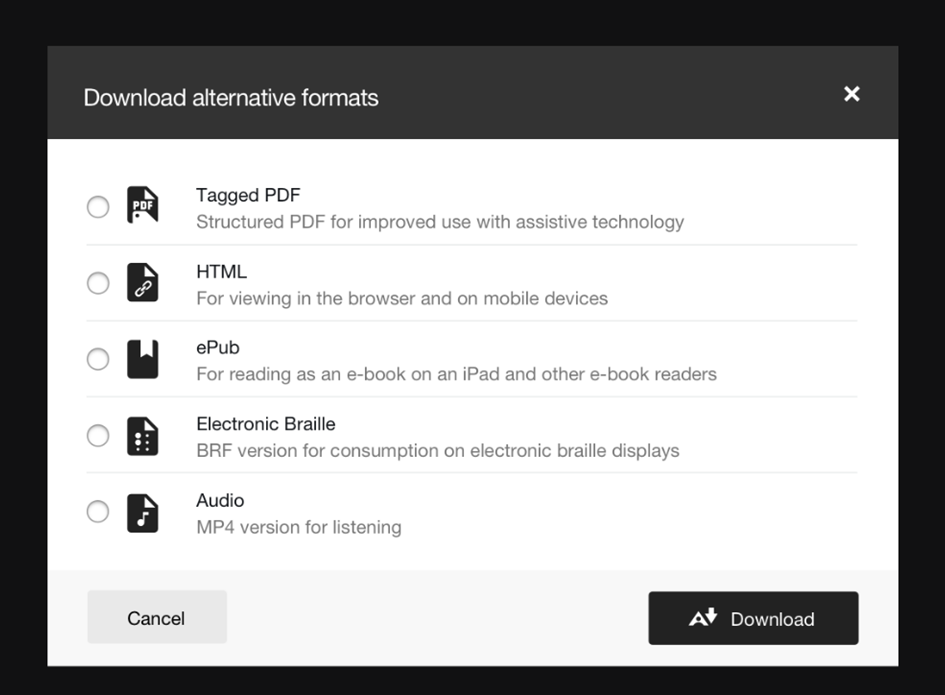 Management reports: these reports will provide insight to the level of digital accessibility at a course/faculty/university level. They will also enable us to better identify problem areas and, if necessary and needed, stage possible interventions.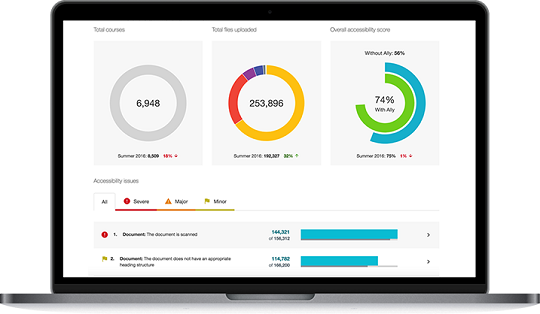 You can watch the following video's for a more detailed view of the different tools and to see how Blackboard Ally will work within your course. For Instructor feedback Overview for Instructors of Ally for Learning Management Systems – YouTube, for alternative formats Ally for Students in Blackboard Learn – YouTube.